Our work-plant was established in the second part of the XIX century, with the aim of manufacturing modern machines for the agriculture, and later the company developed also combustion equipments. The early ANYO type oil burners were produced in 1962, first for agricultural dryers, later for different domestic and industrial boilers, furnaces and hot-air blowers.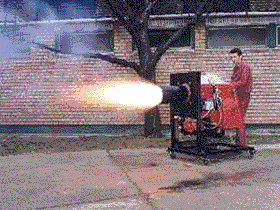 In the 1970-s paralelly with the hungarian gas pipe-line construction we developed also our ABG type gas burner series.
Since 1992 our company is a 100 % private property, that is a Hungarian company.
The owners – the management – have already some ten years experience in the field of combustion technics.
After the Company privatization we modernized our earlier products, and introduced the manufacturing of totally new burners, the SGB and AMR type oil, gas, and dual-fuel series. All important safety-, control devices and accessories are purchased from the best, wellknown european manufacturers. Beside of burner manufacturing and sales, our company the GB-GANZ also deals with sales of boilers, hot-air blowers and accessories. Sales of products take place by our Sales Offices (Budapest and Tapolca) and by our contractual partners.
Set-up procedure and guarantial attendance are ensured by our own Service Department and by a contractual, national service-network.
Now the higher percent of our production are delivered to foreign countries, where the GB-GANZ is represented by its own-property companies and contractual partners respectively.